Hilary Ballin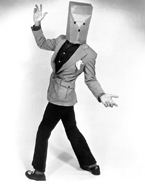 Based out of: Bethesda, MD
Preferred airports: DCA
Currently I am a full-time TD living in Bethesda, MD. I have the passion, drive & commitment to do what it takes to make clients happy. I have a masters degree in event management form George Washington University. Aside from working on pharmaceutical, technology, financial, government, and healthcare meetings, I have also worked on 9 Olympic Games and 2 World Cups. From the start of Covid, I began volunteering with World Central Kitchen, helping to provide meals to the underserved DC community. I also obtained 12 Covid-19 certifications and worked at a Covid testing site for the United States General Assembly. I am looking for more opportunities to work as a TD and was referred to Madison Performance Group.
Upcoming Schedule
Event
Dates
Status
No scheduled events.
Event Planner Custom Information
Want to be able to track custom information for your favorite TDs?
Create a free event planner account!
Event Planner notes
Want to record notes about your favorite TDs and share them with your co-workers?
Create a free event planner account!
Skill Sets
Languages
English

(Not specified)

Spanish

(Not specified)

French

(Not specified)

German

(Not specified)

Portuguese

(Not specified)
Computer Skills
Word

(Not specified)

Excel

(Not specified)

Powerpoint

(Not specified)

Basic A/V Equipment

(Not specified)
What is this?
This is StaffReservations.com, the fastest, easiest way to connect event planners and travel directors.
Travel directors love it as there's just one place publish their schedules where everyone can access them.
Event planners love it because they can check all of their favorites staffers' schedules in one easy step. Plus, they can share notes and track other info with co-workers.
To get the full experience, create a free account!