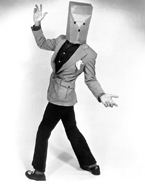 Based out of: Bellingham, WA
Preferred airports: (No airports selected)
Heather has been working in events since 2004. She has worked as project manager for HSBC Stars on Ice, managing corporate hospitality for this 13 city professional figure skating tour across Canada. Heather has worked at two Olympic games. At the 2008 Beijing Olympics, Heather was the ticket manager for the adidas hospitality program, managing over 20,000 tickets for the 17 days of the Olympic games. At the 2010 Vancouver Olympics, Heather was a venue manager in the Event Services department, responsible for a team of 100 customer service volunteers at the Vancouver International Airport. Heather has years of meeting planning experience, both in pre-planning as well as on-site execution for meetings all over the world. She has proven abilities in organization, transportation management, food & beverage, delegate gift management, signage management, and event shipping. Her greatest strengths are her organization skills, attention to detail, creativity and multi-tasking skills. Based in Vancouver, British Columbia, Canada, Heather is professional in manner and appearance, positive, hard working, and a terrific team player.