Larissa Schultz, CMP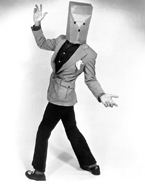 Based out of: Los Angeles, CA
Preferred airports: LAX
I bring 13 years of meeting planning experience to my current career as a Travel Director. I am CMP certified and a volunteer within the meeting planning industry for my local chapter of Meeting Professional International. I have experience working various types of programs, conferences and events including, multi-day/multi-session conferences, incentive trips and VIP retreats; both domestically and internationally. With a meeting experience background, professional customer service skills and a strong work ethic, I am a dependable team player working to ensure your success!
Upcoming Schedule
Event
Dates
Status
No scheduled events.
Event Planner Custom Information
Want to be able to track custom information for your favorite TDs?
Create a free event planner account!
Event Planner notes
Want to record notes about your favorite TDs and share them with your co-workers?
Create a free event planner account!
Skill Sets
Languages
English

I'm fluent

Spanish

I can just get by

French

I don't speak it

German

I don't speak it

Portuguese

I don't speak it

Italian

(Not specified)
Computer Skills
Word

I know it inside and out

Excel

I know it inside and out

Powerpoint

I know it inside and out

Basic A/V Equipment

I'm an intermediate user
What is this?
This is StaffReservations.com, the fastest, easiest way to connect event planners and travel directors.
Travel directors love it as there's just one place publish their schedules where everyone can access them.
Event planners love it because they can check all of their favorites staffers' schedules in one easy step. Plus, they can share notes and track other info with co-workers.
To get the full experience, create a free account!