Novis Steward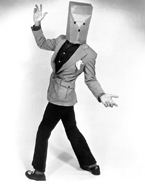 Based out of: Queen Creek, AZ
Preferred airports: PHX
NVision Events was born out of a passion for helping people plan and execute the most important events in their lives. I have completed a Bachelor Degree from Arizona State University focusing on Special Events Management and Convention Sales and Meeting Planning. In addition to my education, I offer an extensive 15+ year track record in event management, operations, special event production, and exceptional service leadership. I have worked on countless events ranging in size from intimate client dinners to corporate events of 10,000+ attendees. My event experience includes, but is not limited to: corporate, non-profit, network marketing, social events, festivals, fundraisers, and weddings both nationally and internationally. Through strategic partnerships formed over the years, I've learned to be flexible and accommodating to each client's unique needs and preferences.
Upcoming Schedule
Event
Dates
Status
No scheduled events.
Event Planner Custom Information
Want to be able to track custom information for your favorite TDs?
Create a free event planner account!
Event Planner notes
Want to record notes about your favorite TDs and share them with your co-workers?
Create a free event planner account!
Skill Sets
Languages
English

I'm fluent

Spanish

I don't speak it

French

I don't speak it

German

I don't speak it

Portuguese

I don't speak it
Computer Skills
Word

I know it inside and out

Excel

I know it inside and out

Powerpoint

I'm an intermediate user

Basic A/V Equipment

I'm an intermediate user
What is this?
This is StaffReservations.com, the fastest, easiest way to connect event planners and travel directors.
Travel directors love it as there's just one place publish their schedules where everyone can access them.
Event planners love it because they can check all of their favorites staffers' schedules in one easy step. Plus, they can share notes and track other info with co-workers.
To get the full experience, create a free account!