Yukari Rozenoff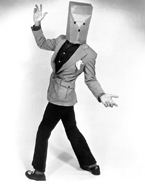 Based out of: Chicago, IL
Preferred airports: ORD
A lot of experience working as on site TD. Strong in working breakout, registration/hospitality desk, amenities, rooms, transportation, scheduling and billing. However, have led many small programs and also work by myself, so familiar with all aspect of meetings. Many pharma meeting experience, NSM, Regional, Congress, Advisory Board, investigator meeting and internal sales meetings. Also, have extensive non-pharma meeting experiences and incentive programs. Comfortable working domestic and internationally. Speak fluent Japanese.
Upcoming Schedule
| Event | Dates | Status |
| --- | --- | --- |
| An Event | 2/9/2024 - 2/16/2024 | Confirmed |
Event Planner Custom Information
Want to be able to track custom information for your favorite TDs?
Create a free event planner account!
Event Planner notes
Want to record notes about your favorite TDs and share them with your co-workers?
Create a free event planner account!
Skill Sets
Languages
English

I'm fluent

Spanish

I don't speak it

French

I don't speak it

German

I don't speak it

Portuguese

I don't speak it

Italian

(Not specified)
Computer Skills
Word

I'm an intermediate user

Excel

I'm an intermediate user

Powerpoint

I know the basics

Basic A/V

I know the basics
What is this?
This is StaffReservations.com, the fastest, easiest way to connect event planners and travel directors.
Travel directors love it as there's just one place publish their schedules where everyone can access them.
Event planners love it because they can check all of their favorites staffers' schedules in one easy step. Plus, they can share notes and track other info with co-workers.
To get the full experience, create a free account!